Old Time Gospel Baptist Church has been on Oakland Avenue for the last 18 years. We are a Premillennial Fundamental Independent Baptist believing church.
Our pastor is Jr. Ward. He has been the pastor of Old Time Gospel for 20 years. Jr. Ward announced his call to preach in 1978.
At Old Time Gospel, we have two singing groups:
The Young Adults: Christy & Michael Anderson, Tina & James Thomas, Wendy Ward and Melanie Ward.
The Adult Group: Carol Ward, Patty Ward, John & Connie Thomas, and Mo & Connie Duncan
We have several evangelist preachers in our congregation. We are extremely proud of all the men that have been called to preach by our Lord Jesus Christ. We have two that have a radio broadcast every Sunday's on WDEH 98.3 fm and 800 am, Sweetwater, Tennessee.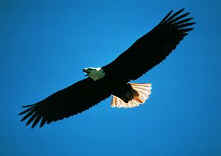 But they that wait upon the Lord shall renew their strength; they shall mount up with wings as eagles; they shall run, and not be weary; and they shall walk, and not faint. Isaiah 40:31